Most of the geeks I know are easy to shop for.
Almost too easy, in fact. The sheer amount of merchandise tied to any one fandom these days can be mindbogglingly disorienting. And when it comes to fandoms, most geeks are into more than one.
Would she like a Tardis backpack or Matt Smith socks? "Game of Thrones" coasters or a Hogwarts house mug? BB-8 cookie jar or R2-D2 cardigan? Wonder Woman cellphone case or "Nightmare Before Christmas" throw?
In this post, we endeavor to simplify the geek gift-buying process with a lively curated list of items that should appeal to nerds of all varieties and fandoms. Best of all, you can get started with your shopping immediately by clicking the links accompanying each entry.
Perhaps you're wondering where all the porgs are? Just you wait, my friend! The 12 Porgs of Christmas are coming. There's also a Ghost of Christmas Future lurking with an upcoming Comic Book Gift Guide post.
Happy gifting! Your geek of choice will thank you for it.
There's a Pop! for everyone.
Funko, maker of those cute little, dead-eyed vinyl pop-culture licensed figures, quite literally has something that will please everyone, from the obvious franchises, like Disney, Star Wars, and Marvel, to characters from more obscure properties.
For the old-school "Buffy the Vampire Slayer" fan, there's bad girl Faith from the Pop! Television collection:
For the Disney Princess dreamer, how about this adorable Ariel?
And for the friend who already has more Pops than she has room for, there's a collection of too-cute mugs, including the Sally Pop! Ceramic Mug. (Other options include Kylo Ren, Snoopy, Hulk, Batman, Chewbacca, and Captain America.)
The year's geekiest movies.
Give the gift of the year's fangirliest flicks by choosing one or more of the following.
For your friend who cried during the No Man's Land scene:
For the anglophile in your life (available Dec. 12):
For the indie movie fan:
For the Marvel fan who likes it goofy:
For the moviegoer whose Spidey senses are tingling:
For the emo X-Men enthusiast:
For your friend who went crazy over "Justice League":
For the feminist action movie buff:
For the "GoT" fan in mourning until Season 8 (Season 7 is available Dec. 12):
Socks, they're not just from your Aunt Betsy anymore.
Here's a comfy foot-pampering twist on the traditional Christmas countdown. Keep their feet fashionable with "12 Days of Socks" featuring colorful pop culture-themed patterns, like this set:
Other patterns include Harry Potter, Disney Princess, Minecraft, DC Comics, and The Nightmare Before Christmas in varying sizes for men, women, girls, and boys.
For the Lego lover who has everything. 
This year's Lego must-have is the Women of NASA set, which is, sadly, temporarily out of stock on the official Lego website.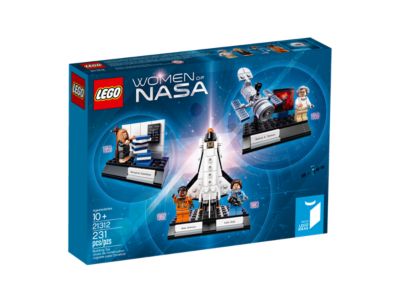 If you can manage to snag one somewhere, your Lego-obsessed loved one will surely thank you. The set features minifigures of four pioneering women of NASA: astronomer and educator Nancy Grace Roman, computer scientist and entrepreneur Margaret Hamilton, astronaut, physicist and entrepreneur Sally Ride and astronaut, physician and engineer Mae Jemison.
Fortunately, there are lots of other Lego sets available for the brick-inclined, featuring such franchises as Star Wars, DC, Disney, Ghostbusters, Marvel, Minecraft, and NINJAGO.
Deck your geek in tacky sweaters. 
The Ugly Christmas Sweater is back in a big — and, frankly, kinda disturbing way — but what the heck? Why not embrace the trend by picking out a hideously festive top that perfectly expresses your favorite geek's fandom?
ThinkGeek has an array of eye-straining sweaters to choose from, including:
The Star Wars Darth Vader I Find Your Lack of Cheer Disturbing Sweater.
Firefly Holiday Sweater.
Super Mario Bros. Holiday Sweater.
Wonder Woman Silhouette Sweater.
And speaking of Wonder Woman …
You can't go wrong with movie merchandise for anyone whose world was rocked by Patty Jenkins' record-breaking comic book flick.
Keep her toasty with the Wonder Woman Movie Ladies Bomber Jacket.
For nights when she leaves the sword of Themyscira at home, there's the Wonder Woman Movie Amazon Princess Handbag.
For reliving the wonder of Jenkins' epic, give her "Wonder Woman: The Art and Making of the Film" (Hardcover).
On a side note, DC's official store also has great gifts for fans of  Superman, Batman, Arrow, The Flash, and Harley Quinn.
For seekers of magical creatures.
Harry Potter-philes can possess their very own fantastic beasts — as Hagrid and Newt Scamander will testify, this can be a risky endeavor — with the "Harry Potter Magical Creatures" collection.
Their are many wizardy critters to choose from, including:
Harry Potter Magical Creatures No. 1 Hedwig.
Harry Potter Magical Creatures No. 2 Dobby.
Niffler Magical Creature No. 1.
Gifting made easy and tropical breezy.
Nerd site extraordinaire ThinkGeek has basically turned your Christmas shopping into a vacation with its irresistibly cute Geeki Tikis collection. Take the guess work out of what to get the thirsty nerd on your list by simply selecting the appropriately themed set.
Among the many available fandoms:
Star Wars Geeki Tikis — Series 1. 
Guardians of the Galaxy Geeki Tikis — Exclusive.
Star Trek: The Original Series Geeki Tikis. 
Inspire them to throw away that ratty T-shirt.
If you know geeks, you know they love their nerd shirts. A little too much perhaps. Especially that holey one that's been in their closet since San Diego Comic-Con 2010.
Maybe it's time to get them a new shirt to love. Fortunately, TeeTurtle offers a variety of officially licensed, cute and cuddly, original designs from popular fandoms.
For the Disney fan:
For the Star Wars fan:
For the Marvel (or Hiddles) fan:
For the geek in need of Demotivation.
If you know one of those people who rolls their eyes at trite, inspirational sayings and cheesy motivational posters, ThinkGeek has just the cynical thing for them.
The website's annual Despair Wall Calendar features 12 months of demotivating designs and geeky dates — like Talk Like a Pirate Day! — as well as "holidays" submitted by ThinkGeek customers.
And while you're shopping at ThinkGeek, here's another items to consider. It might just be the perfect addition to Nana's cozy miniature Christmas village.
For the friend who's looking for something to cuddle. 
I give you … the Funko Stranger Things Supercute Demigorgon Plush.
Dustin would love it.
Too scary? How about Studio Ghibli's My Neighbor Totoro Dust Bunny Slippers?
The droids your kid is looking for. 
With the littleBits Droid Inventor Kit, kids create their own droid and bring it to life using littleBits electronic blocks. Using the Droid Inventor app, they can give it new abilities and take it on 16-plus missions.
For the fashionista who's one with The Force.
Her Universe recently unveiled its new Star Wars collection, which features whimsical, Lucasfilm-inspired designs, including this amazing Star Wars BB-8 Retro Skirt.
The best "Stranger Things" shirt ever?
No Christmas list would be compete without this awesome "Stranger Things"-inspired tee.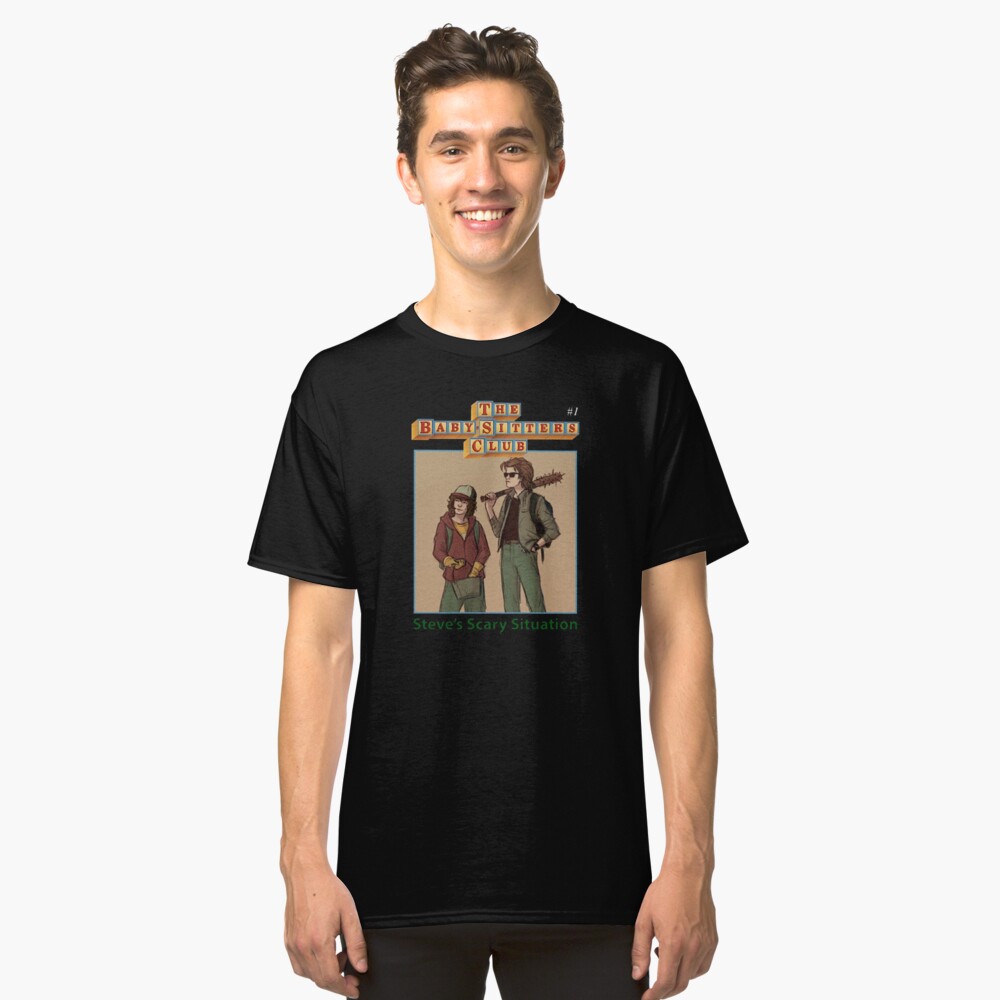 And no T-shirt sums up the way we're feeling about 2017 better than this one: