Every year, the Oscar nominations are announced and a handful of films are famously snubbed.
It's an annual routine, but when the Academy recently revealed the list of candidates for best picture of 2017, one snub in particular felt personal.
Omitted from the list of nine excellent nominees was "Wonder Woman," director Patty Jenkins' long-awaited, box-office-record-smashing film based on an iconic DC comic book character.
Yes, this movie was a massive financial success — no guarantee of Oscar love, I'll admit — but for many women, it was also an earth-shattering cinematic experience. I'm not being dramatic when I say it literally changed our lives.
Now, I can honestly say I never actually expected "Wonder Woman" to be nominated for best picture.
I wished that it would be nominated. I hoped that it would be nominated in the way I wish and hope America would elect a woman president of the United States or that the gender pay gap would disappear.
I'd like these things to happen. I'd be ecstatic if these things would happen. But I don't really expect them to happen, at least any time soon.
I've covered the Academy Awards for more than a decade, first as an entertainment journalist at a local newspaper and then as a blogger. I've studied, and analyzed, and written about the ceremony and its particulars extensively, so I know a few things about how Hollywood's "biggest night" goes down.
There are certain types of movies the voting members of the Academy can't resist. And there are others they simply deem unworthy of the little gold guy Hollywood holds in such high esteem.
Though the Academy has made a concerted effort in the last few years to diversify its membership, especially after the #OscarSoWhite fiasco of 2015, women still represent only 28% of the group's membership with people of color representing a meager 13%.
So it's an undeniable fact that the majority of Academy voters are white males, and many of them are old, to boot.
These guys tend to love dreamy, artistic foreign films that remind them of their youth, like "Call Me By Your Name"; edgy dramas by auteurs, featuring method actors, like "Phantom Thread"; original indies that make them feel hip, like "Lady Bird"; character-driven dramas packed with brilliant actors, like "Three Billboards Outside Ebbing, Missouri"; and anything by Steven Spielberg (voila, "The Post").
And they simply cannot pass up a good, manly war film, which is why "Dunkirk" and "Darkest Hour" are also included on this year's best picture list.
It is not my intention to disparage any of the best picture nominees. Each and every film is remarkable and absolutely deserves to be there.
I'm simply illustrating the point that certain movies, no matter how well-made, or  groundbreaking, or well-received by audiences, will never be included amongst this elite group because they don't happen to be the Academy voters' cup of tea.
Comic book movies fall into this category with a vengeance, and "Wonder Woman" is a comic book movie.
When I was writing for the newspaper, I frequently vented my frustration over the Academy's lack of appreciation for a genre that has quickly become Hollywood's biggest moneymaker while striking a major cultural and emotional chord with audiences.
The fact remains, however, that if a comic book movie as elegant, complex, and thought-provoking as Christopher Nolan's "The Dark Knight" can't get nominated for an Oscar, then no comic book movie can.
(It was a nice, little touch when Marvel's "Deadpool" was up for best picture at the Golden Globes last year, but it didn't have a snowball's chance in hell of actually winning.)
The Academy's bias toward flicks based on one of America's most populist forms of literature is the most obvious reason "Wonder Woman" wasn't nominated.
Then again, it wasn't nominated in any category at all, not even for a technical award, like visual effects, or editing, or costume design, where sci-fi flicks — another genre neglected by Academy voters — and even the cheesiest of action movies are often made welcome.
One could argue that Jenkins' work doesn't rank up there with "Star Wars: The Last Jedi" and "Baby Driver," but then I remember the goosebump-inducing genius of the "No Man's Land" scene, and I scratch my head a little.
The truth is, "Wonder Woman" isn't just a comic book movie. It's a revolutionary achievement of representation that brought to life the heroine women didn't even fully realize they needed until they saw her in all her glory.
It's a deceptively simple piece of popular entertainment that is also electrifying and empowering … if you happen to be female (or a sympathetic male).
I don't want to be an Oscar party pooper here, ranting about sexism when there are many, many commendable highlights to be found in this year's list of nominees.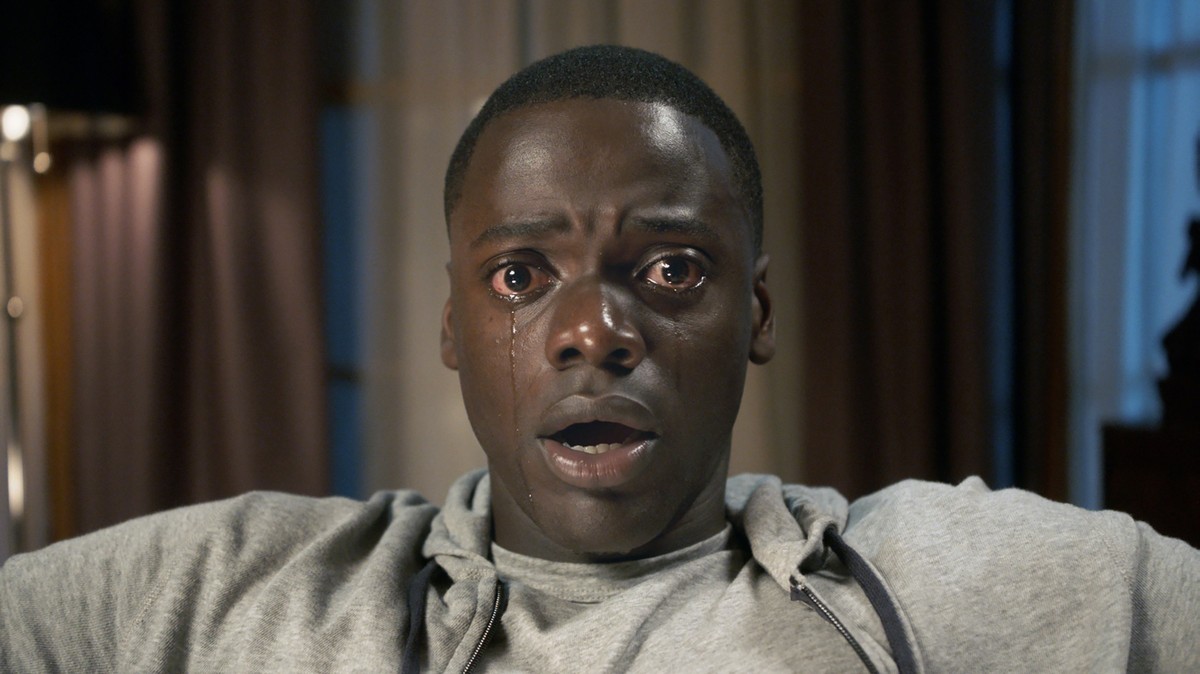 The Academy did break form by including genre films "Get Out" — a scathing racial satire disguised as a horror flick — and "The Shape of Water" — the oft-snubbed Guillermo del Toro's lyrical gothic fantasy — in the best picture field.
Bleak and beautifully-wrought comic book drama "Logan" is recognized with nods for screenwriters Scott Frank, James Mangold, and Michael Green.
In terms of achievements for women, "Lady Bird" helmer Greta Gerwig became only the fifth female director in Oscar history to be nominated, while "Mudbound" cinematographer Rachel Morrison became the first ever female nominee in her category.
"Mudbound" writer-director Dee Rees is recognized in the best adapted screenplay race (one could argue her film should also appear on the best pic list), alongside three women in the original screenplay category.
Then there is the best animated feature film field, which is encouragingly packed with female contenders.
These victories may be relatively small and too long in coming, but they're worth celebrating.
And yet …
I can't help but think, if "Wonder Woman" made the aging, white, male voters of the Academy feel all the feels the way it made women of many different ages, races, and walks of life feel all the feels, that sucker would be at the top of the best picture list with at least a dozen nominations.
A girl can dream anyway.
Photos: http://www.scf-usc.edu, Rotten Tomatoes, batman-news.com.