Marvel's "Black Panther" officially opened Friday to the record-breaking tune of $75.8 million. This basically means the long weekend is shaping up to be one big, ecstatic Wakandan celebration.
Not only is "Black Panther" a groundbreaking work of cinematic representation for people of color, it also happens to be one of the better entries in the Marvel Cinematic Universe (review to come shortly).
The film is definitely worth supporting and celebrating, and it's accompanied by some truly awesome merch, so if you're looking to show your #WakandaForever spirit, here's a handy guide to the stuff you're gonna want to buy.
All the Funko Pops! based on "Black Panther" are on point. You're probably going to want to add them all to your collection. Our favorites are sympathetic villain Eric Killmonger and T'Challa's tech genius little sis, Shuri, because they're just so simultaneously cute and bad-ass.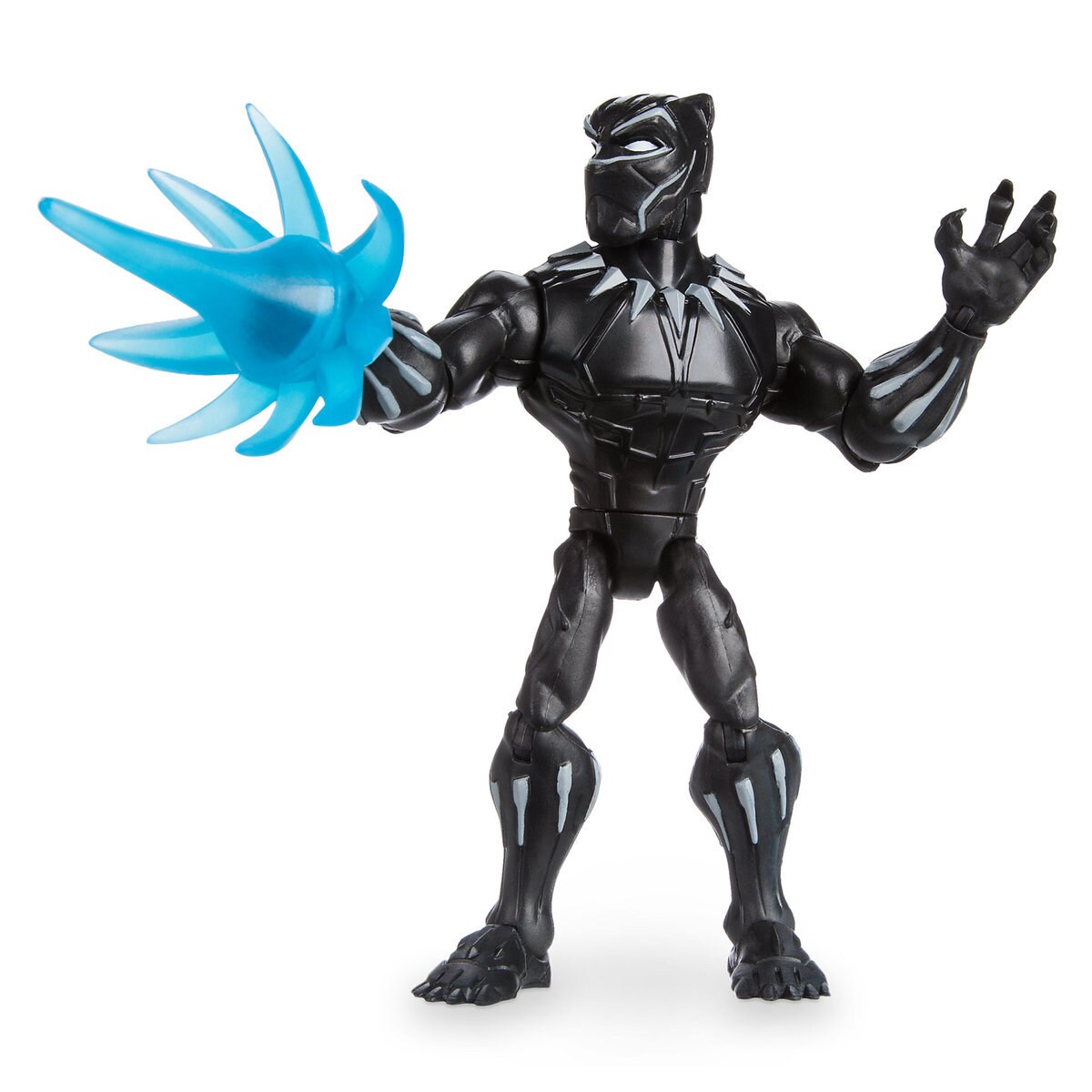 You're also gonna want to make room on your collectibles shelf for this Marvel Toybox action figure.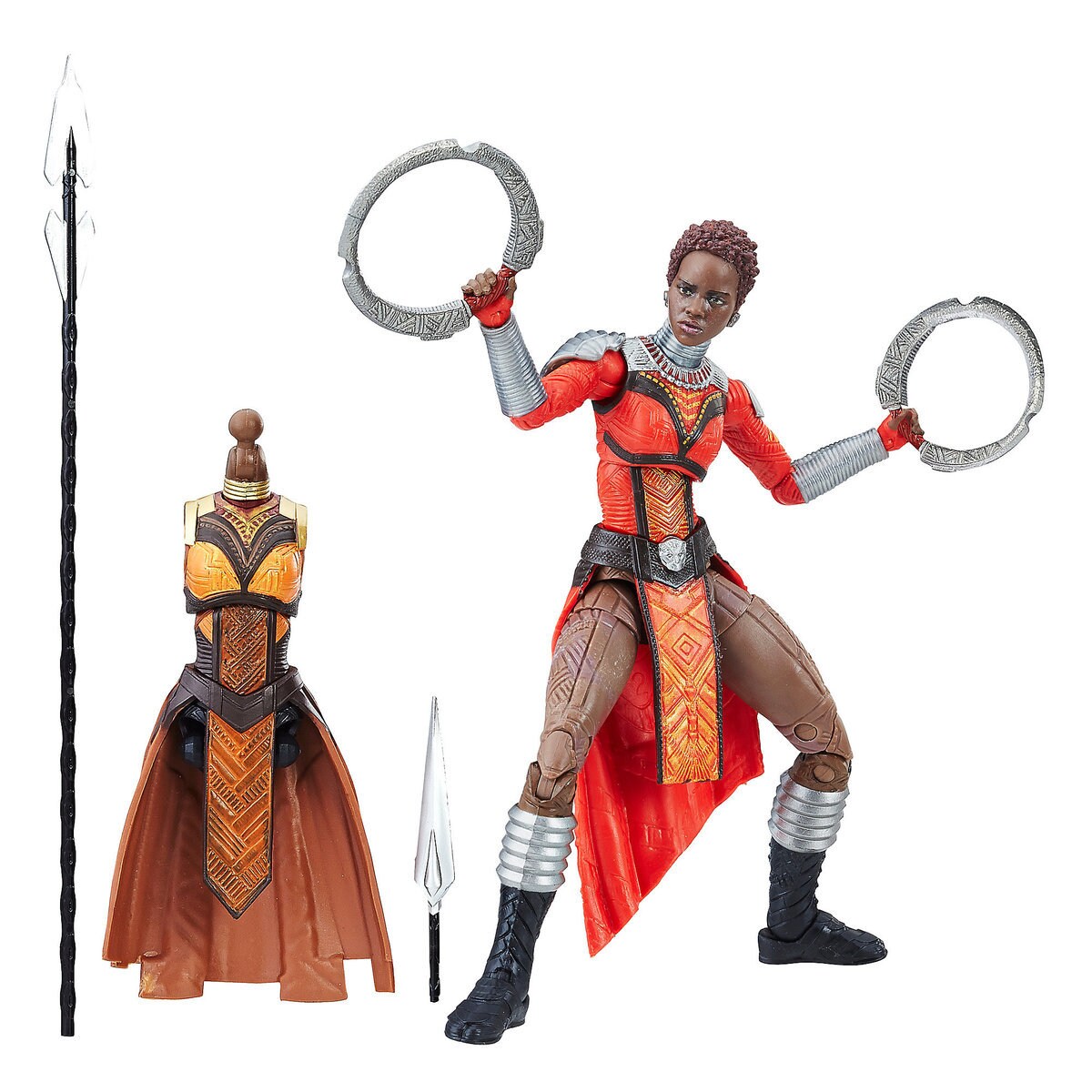 But of all the action figures we've seen, we love this Nakia, from the Legends Series, the best.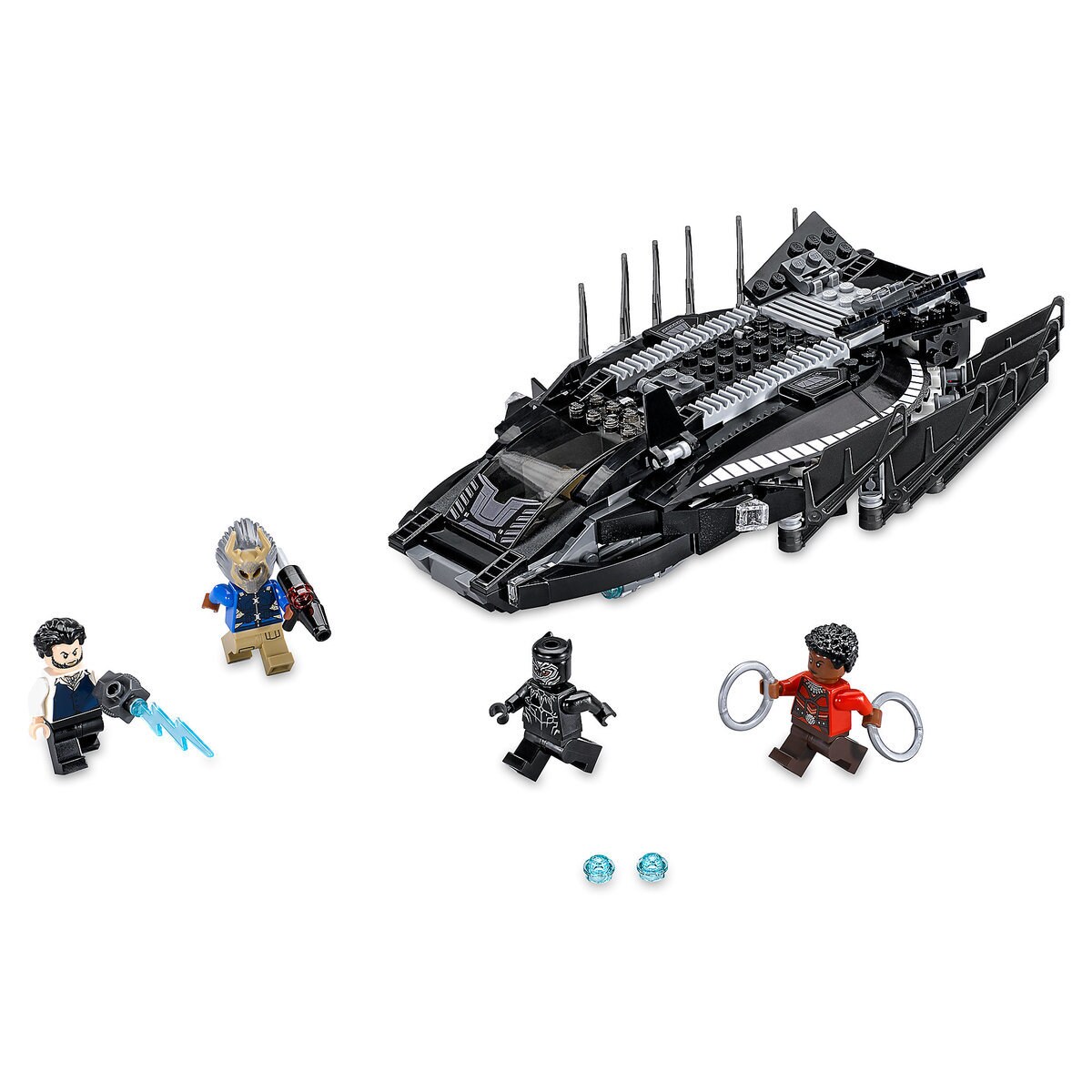 Your Lego collection would not be complete without a few new sets inspired by the movie, like this Royal Talon Fighter Attack Playset.
Get the Marvel Black Panther Vibranium Power FX Mask for your kid and play with it when she's not looking.
If you're planning to sport your best "Black Panther" look, but don't want to go full #WakandaCameToSlay, here are some excellent options:
Check out this graphic Marvel "Black Panther" Shadow T-shirt.
You'll want to take selfies in this hashtag-worthy tee.
Be ready for the elements in Her Universe's windbreaker, exclusive to BoxLunch.
If you came to slay, this Nakia Cold Shoulder Top is just what you need.
Glam it up with this Marvel Black Panther Gold Foil Women's Tee, available at BoxLunch stores.
You gotta love the cosplay style of this Shuri Girls Tank Top.
This Black Panther Upside Down T-Shirt is one of the most unique we've seen.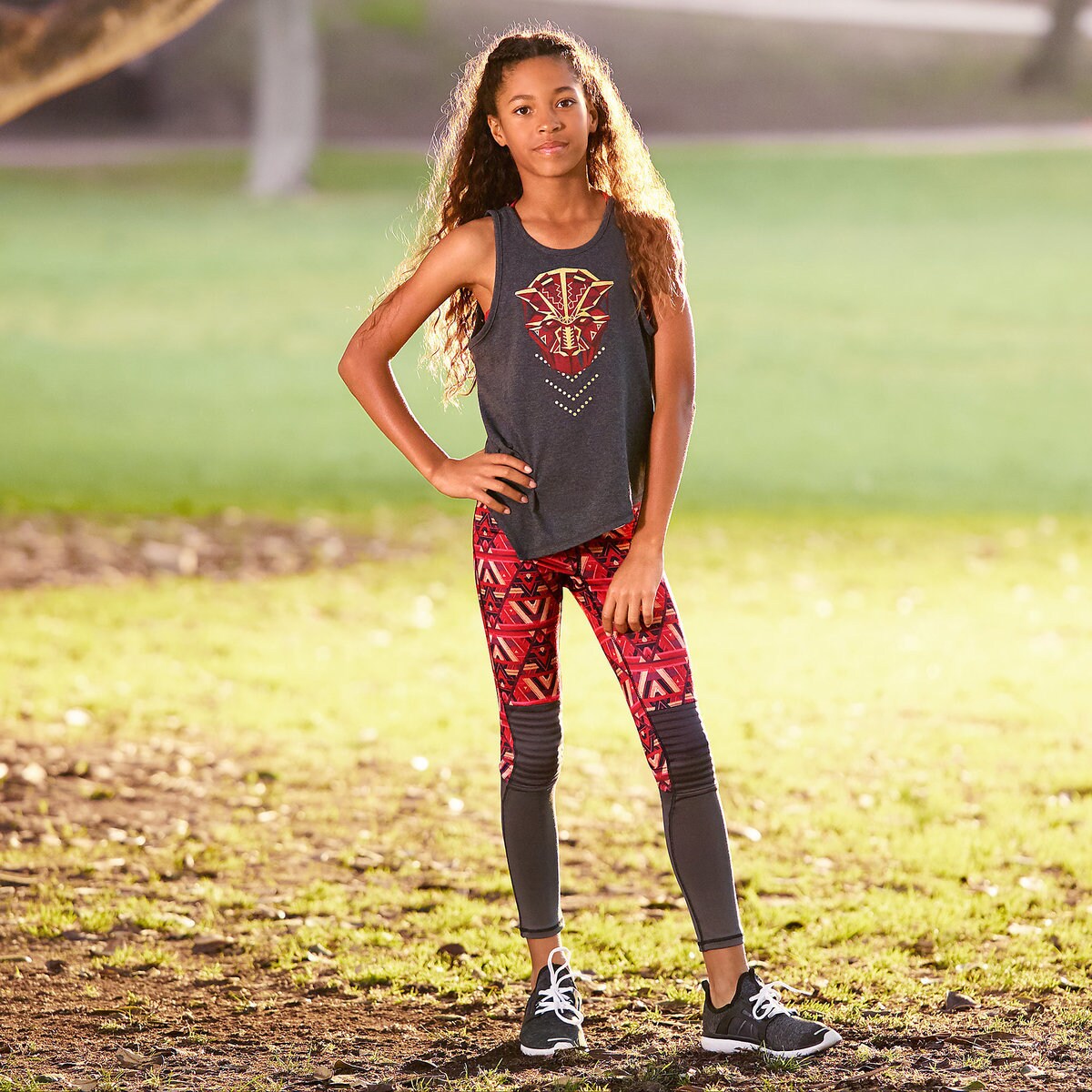 This fierce two-piece tank top and legging set is part of Her Universe and Disney's new Our Universe collection for kids.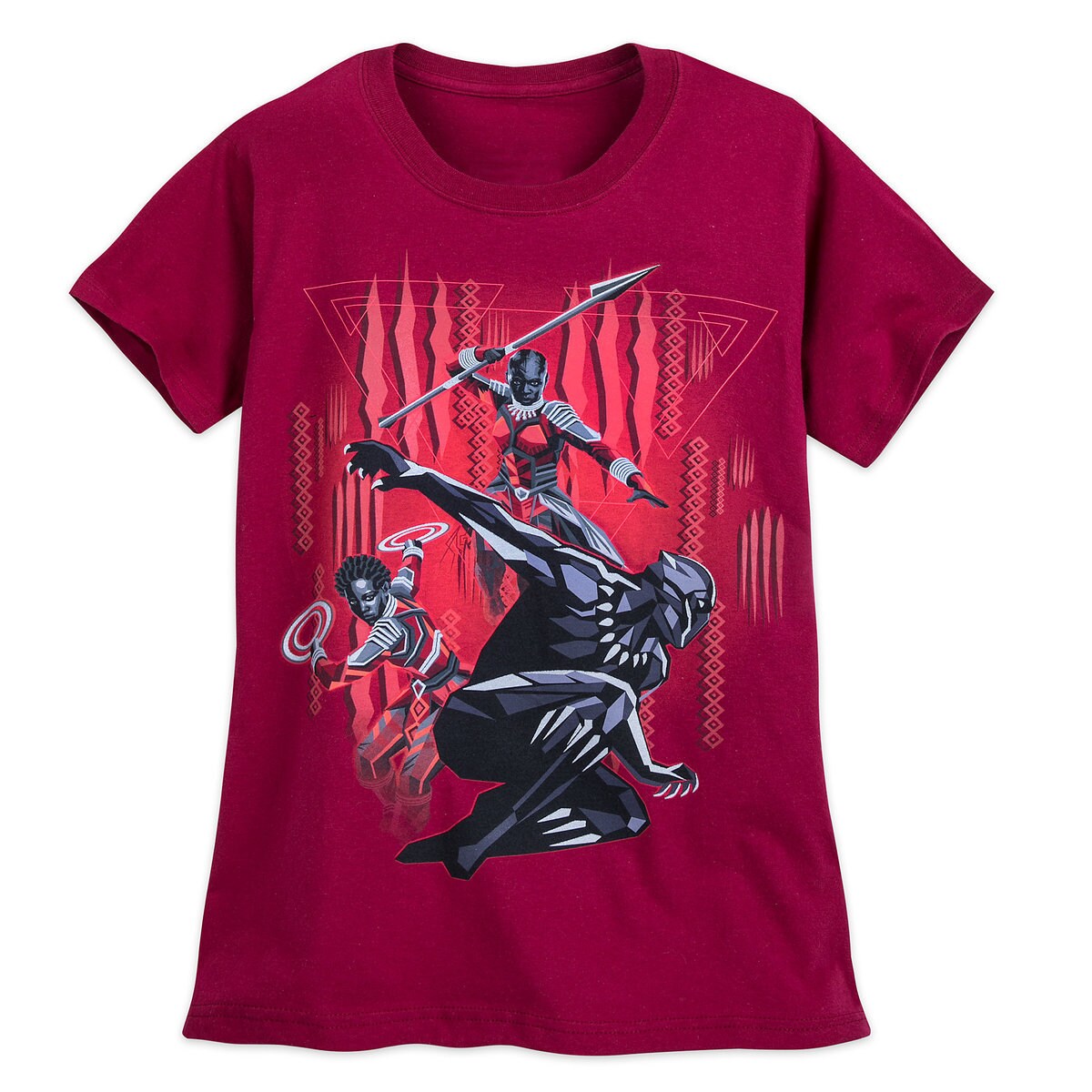 I may be biased because I wore this T-shirt when I went to see "Black Panther" last night, but it's one of my absolute favorites and one of the few graphic tees that highlights the film's fabulous female warriors.
Appropriately accessorizing your Wakandan look is no problem, thanks to the myriad jewelry and other baubles inspired by the film.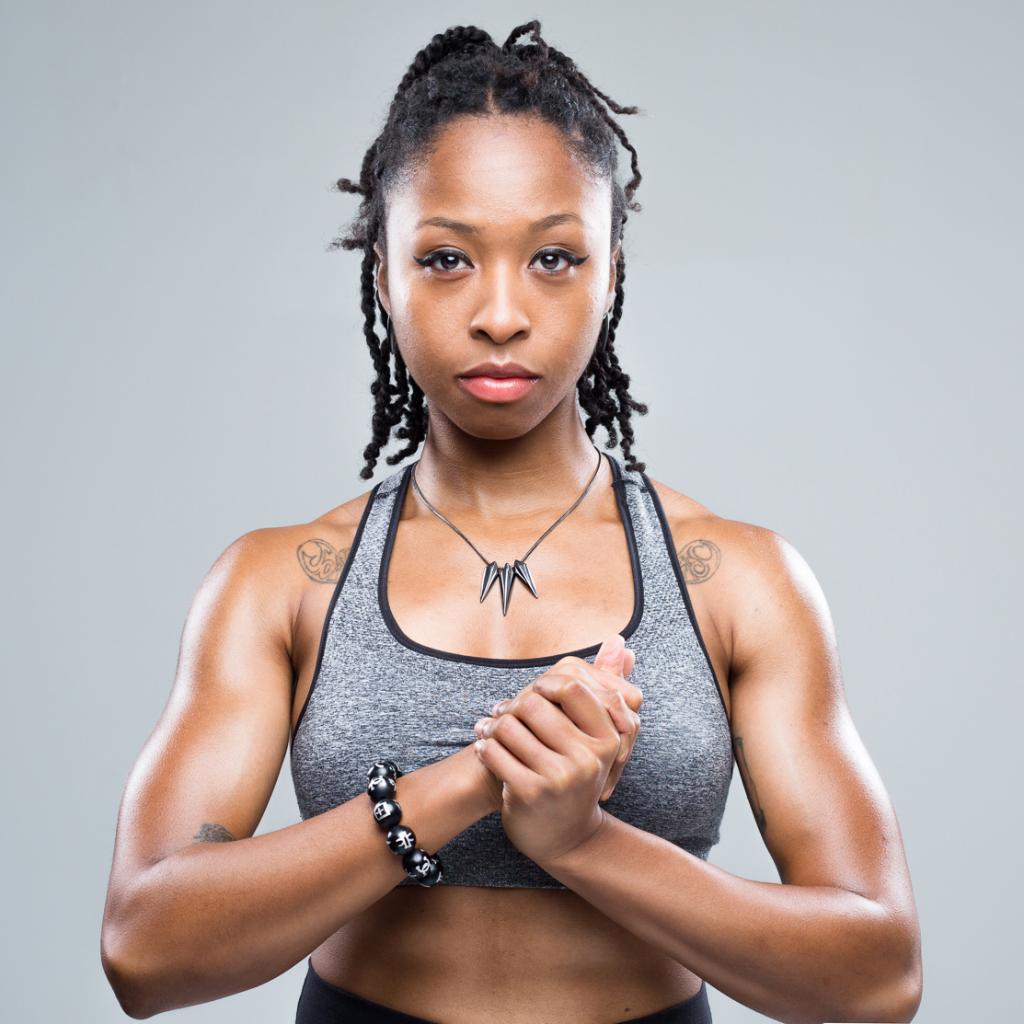 RockLove Jewelry offers many sharp and stylish options for "Black Panther" fans, including the Kimoyo Bracelet and Talon Necklace.
There's also this shiny Onyx Tooth Necklace, evoking T'Challa's sleek signature catsuit.
Pack all the movie snacks you need into this fun handbag.
Score a pair of these high top sneakers and you'll have the coolest Wakandan kicks.
I tried my best to limit this list to more reasonably priced items, but if you're looking to spend big on a truly gorgeous "Black Panther" memento, you won't be able to resist the adjustable Protector necklace from Optimystical Studios. It features midnight silver Swarovski crystal claws on a delicate gunmetal armor link chain.
Keep track of all those "Black Panther" showtimes you'll be juggling with ThinkGeek's Logo Watch.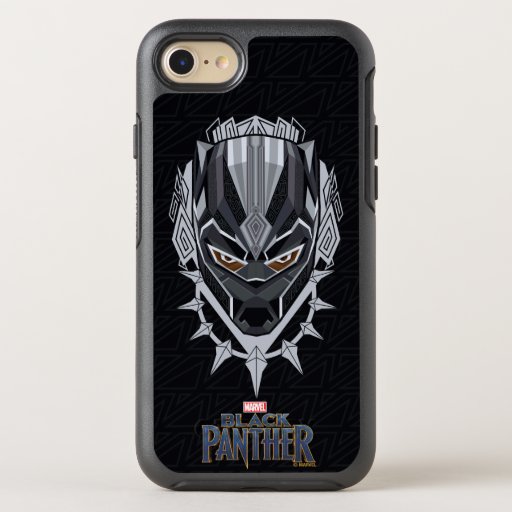 Swaddle your cellphone in some serious Wakandan style with one of two striking, customizable options for the iPhone 7 or 8: the Black Panther Head Emblem Otterbox Symmetry Case or the Black Panther Pattern Case.
If director Ryan Coogler's vision for "Black Panther" inspires you to pick up a comic book, here are a few of the more notable runs you may want to try.
The movie takes a page from acclaimed writer Ta-Nehisi Coates' "A Nation Under Our Feet," which paints a complex picture of political discord and dissent by varying factions vying for control of Wakanda. This is unusually compelling, heady, and philosophical stuff for the comic book world.
Coates also pens Marvel's most recent entry, the ongoing "Rise of the Black Panther," depicting T'Challa's early years and drama from King T'Chaka's reign.
Penned by Coates and none other than Roxane Gay, "World of Wakanda" tells a love story between two members of the Black Panther's elite bodyguard, the Dora Milaje.
Writer Christopher Priest's 1998 to 2003 Black Panther run is renowned for turning the character into a cool cat.
If you're looking for something kid-friendly for your little Wakandan, there's "Black Panther: The Young Prince," about 12-year-old T'Challa and the trouble he gets into with best friend M'Baku.