As women who are deeply invested in the male-dominated worlds of fandom and geek culture, we're forced to take hope, heart, and inspiration wherever we can find them, which is why we should celebrate all kinds of victories, big and small.
This is especially true in a disheartening summer that's included the terrible, Weinsteiny revelations about CBS CEO Les Moonves; the return of Chris Hardwick, accompanied by the sadistic glee of his army of toxic minions, er, fans; Superman himself, Henry Cavill, subtly undermining the #MeToo movement by declaring he's afraid of being labelled a "rapist" if he so much as flirts with a girl; and a certain gang of ridiculous Star Wars podcasters going into troll mode because of a three-year-old photo of a coffee mug.
At this point, I'm so tired of ranting and despairing and so desperately in need of motivation, I've decided it's time to focus on the positive. In the spirit of looking up and moving forward, here are some remarkable recent achievements by women who deserve all the recognition we can give them.
"Star Wars: Episode IX" began production Aug. 1 to much fanfare and, even more wonderfully, recent casting announcements reveal it to be the most female-centric installment of the franchise yet.
Director J.J. Abrams kicked off the shoot by paying homage to absent star Carrie Fisher, who will return to help wrap up the trilogy through the use of previously unreleased footage and good, old movie magic. The cast also includes Daisy Ridley, of course, but also the return of Kelly Marie Tran and Lupita Nyong'o, and possibly a beefed-up role for Fisher's daughter, Billie Lourd.
Exciting new additions to the roster include Keri Russell in a mysterious role and newcomer Naomi Ackie, who previously appeared in an episode of "Doctor Who." I'm sure all this female representation and diversity will be the cause of many fanboy tears. Quick, let me get my mug.
Speaking of casting that affirms strong women: We got our first glimpse of the new "Terminator" movie last week. An image posted on Twitter from the sixth entry in the sci-fi franchise shows off a lean, mean, totally badass Linda Hamilton as gun-toting Sarah Connor, accompanied by co-stars Natalia Reyes and Mackenzie Davis.
The return of Hamilton as one of sci-fi's toughest heroines is a welcome sight. Davis is best known for the TV series "Halt and Catch Fire" and Reyes has appeared in several Colombian productions. This trio has us asking, "Schwarzenegger who?"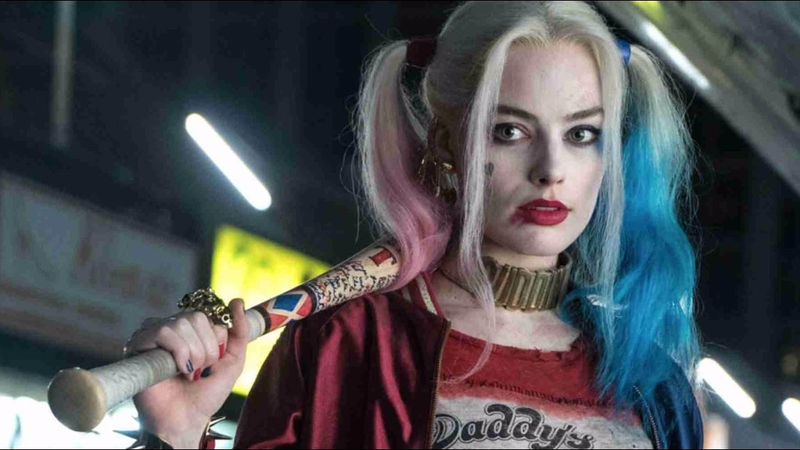 Although the cast of DC's much anticipated "Birds of Prey" movie hasn't yet been revealed – rumors are swirling though – a recent announcement detailing which characters will appear in the film generated controversy amongst comic book fans.
The movie will feature such familiar figures as Black Canary, Huntress, Cassandra Cain, and Renee Montoya. While many fans are upset Barbara Gordon won't appear as Batgirl in this film, the "Birds of Prey" roster bodes well for a strong, diverse cast.
Directed by Cathy Yan and written by Christina Hodson, "Birds of Prey" is shaping up to be the first major superhero movie to feature a formidable female ensemble.
In July, it was also announced that Cate Shortland will direct Marvel's long-awaited Black Widow spinoff, starring Scarlett Johansson. Shortland previously helmed the movies "Lore" and "The Berlin Syndrome." The script for the film was also written by a woman, Jac Schaeffer.
In another major comic book movie breakthrough, the genre welcomes its first female composer, Pinar Toprak, who will score Marvel's upcoming "Captain Marvel." Toprak has written music for the TV series "Krypton" and DC's "Justice League."
Here's looking forward to the day when we won't have to make such a big deal about women being assigned significant roles in Hollywood because it will just be so humdrum and commonplace.
Ground was broken in the comic book industry itself last month when the Eisner Awards – think of them as the Oscars of comics – turned into a long overdue celebration of women creators.
Marjorie Liu, co-creator of Image Comics' "Monstress," became the first woman to win the best writer honor, while her series snagged five total awards.
The ceremony, which took place at San Diego Comic-Con, also recognized artist Emil Ferris and graphic memoirist Tillie Walden.
Previously uncredited Wonder Woman comics contributor Joye Murchison Kelly and late DC Comics writer-editor Dorothy Roubicek Woolfolk were the first women to claim the Bill Finger Award for Excellence in Comic Book Writing, while many other women were inducted into the Eisner Hall of Fame.
Is it just me or did San Diego Comic-Con seem unusually female-friendly this year? I wasn't there, so I'm just going by what I observed from afar. Maybe those of you who actually attended can confirm or deny this.
After enduring a nasty misogynist backlash when it was announced she'd be the first woman to regenerate into the titular role of the BBC's "Doctor Who," 13th Doctor Jodie Whittaker was greeted with warm enthusiasm by fans during a Hall H panel and a surprise appearance at the Her Universe Fashion Show.
I'm not even a Whovian, but I found this extremely refreshing. I hope she'll be just as affectionately received when "Doctor Who" returns to BBC America in the fall.
Another highlight of Comic-Con was the shocking announcement that beloved animated Star Wars series "The Clone Wars" – now celebrating its 10th anniversary — will return for another season. Many fans were moved to tears when they heard this news, but the resurrection of the series is also significant because it heralds the return of strong, groundbreaking female characters like Padme Amidala and Ahsoka Tano.
Other recent announcements that brought joy to geek girls' hearts include Marvel's plan to finally debut a comic book series starring "Black Panther" favorite Shuri and the introduction of the new animated franchise "Marvel Rising," which will feature female comic book heroes with diverse backgrounds and body types, including Ghost Spider, Quake, Squirrel Girl, Ms. Marvel, and Iron Patriot.
And while fans of the original "Buffy the Vampire Slayer" TV series may not be thrilled with the idea of a planned reboot, or sequel, or whatever it is, it's worth noting the show will be shepherded by Monica Owusu-Breen, a die-hard "Buffy" fan who also happens to be a woman of color.
Hopefully, Joss Whedon will have as little to do with it as possible.
Photos: StarWars.com, 20th Century Fox, ComicBook.com.