Here at No Man's Land, we like to celebrate the groundbreaking and historic achievements of women in Hollywood because, let's face it, the industry remains notoriously male dominated. At this point, any victory, even the smallest, can feel monumental.
Over the last few weeks, a lot has happened worth celebrating, so let's break out the champagne and party poppers!
The first reason we have to say "Yay!" is an exciting new trend in the television industry that has resulted in the hiring of dozens of female directors.
"A Wrinkle in Time" director Ava DuVernay got the ball rolling by hiring women to direct every episode of the first two seasons of "Queen Sugar," a move supported by executive producer Oprah Winfrey. Five of the seven directors featured in the first season were new to episodic television. The roster included women of color from diverse filmmaking backgrounds.
DuVernay, who got her big break directing an episode of "Scandal" for show-running legend Shonda Rimes, recently announced she'll continue this all-female streak for the third season of "Queen Sugar." And she's inspired other TV producers to follow suit.
The second season of Marvel's "Jessica Jones," which premiered on Netflix in March, featured all women directors, thanks to the efforts of showrunner Melissa Rosenberg.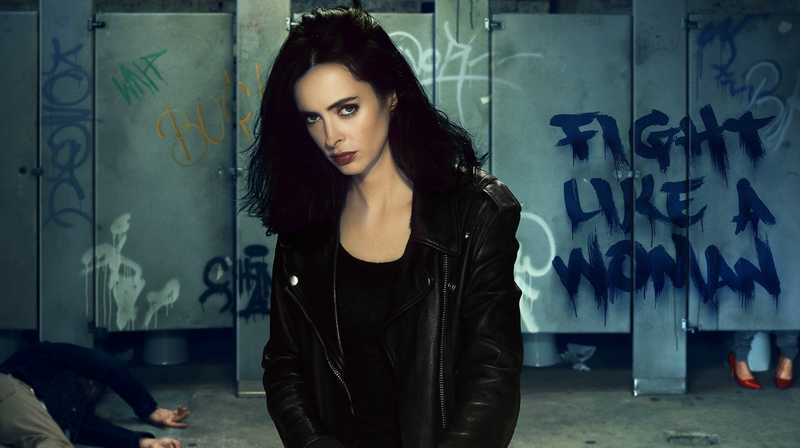 According to a recent L.A. Times article, Rosenberg's initial goal was to hire a directing team that was 50% female. After taking her plan to Netflix Vice President of Original Series Allie Goss, they decided to go all in.
"I've been on 25 years of shows and nine times out of 10, those directing staffs are all white men," Rosenberg said. "So why not all women?"
The makers of Marvel's "Luke Cage" also recently announced that women, including actor Lucy Liu, "Queen Sugar" vet Neema Barnette and "Eve's Bayou" helmer Kasi Lemmons, would make up approximately half their directing team for Season 2.
According to the L.A. Times, other shows, including "The Deuce," "Jane the Virgin," "Transparent," and "The Handmaid's Tale," have designated women to direct at least half of the series' episodes.
While a couple of recent studies found that women directed only about 7% of the top-grossing movies last year, 21% of all TV episodes were directed by women, an increase of 7% from 2015-16. There's still a lot of growth that needs to happen, but it's certainly an encouraging trend.
And, yes, even though there has been some good news out of Hollywood lately regarding female filmmakers, the movie industry can do better.
We'll begin our celebration of positive developments with last month's news that DuVernay is slated to direct an adaptation of Jack Kirby's "The New Gods" for DC.
After helming "A Wrinkle in Time" for Disney, DuVernay is more than qualified to direct a big-budget comic book movie. As the first woman of color to direct a DC superhero film, she should inject some much-needed diversity and energy into an uneven franchise.
Last week, DuVernay was one of the first people to break the news via Twitter that "Star Wars: Episode IX" is making history by hiring Victoria Mahoney as second unit director for the film. (A second unit director is responsible for supplementary footage and maintaining the film's look and continuity.)
DuVernay, who is a friend of "Episode IX" first unit director J.J. Abrams, tweeted: "Happy to share this historic news. A black woman directing stories in a galaxy far, far away."
Mahoney has enjoyed a successful career in television, directing episodes of "The Misfits," "Claws," "Grey's Anatomy," and "Queen Sugar," as well as the TV movie "Red Line."
It's great that Lucasfilm has embraced a woman of color as a director, even if many of us still think it's high time they entrusted first unit duties to a female filmmaker.
In other heartening Hollywood news, screenwriter Christina Hodson has been hired to pen DC's upcoming Batgirl movie, which the studio appeared to put on ice after the departure of Joss Whedon.
The "Avengers" writer-director's presence on the film had become something of a feminist nightmare after his ex-wife's revelations about his treatment of women.
Hiring a woman to flesh out the story of one of the comic book world's most famous and complicated superheroines would seem like an obvious advantage, but studio executives don't always see it that way, so Whedon's exit and Hodson's entrance come as a relief.
Hodson's previous projects include "Transformers" spinoff "Bumblebee," to be released in December. She also scripted DC's untitled Harley Quinn movie, which is speculated to be based on the popular all-female Birds of Prey comic book team.
DC announced last week that the untitled Harley Quinn project will be directed by Cathy Yan, a former journalist who earned acclaim for "Dead Pigs," her directorial debut and a Sundance Film Festival hit.
In an industry in which there are very few Asian directors in general, Yan will make history as the first Asian-American woman to helm a potential comic book blockbuster.
With Yan on board, along with DuVernay and Patty Jenkins, returning to oversee "Wonder Woman 2," DC is shaping up to be a strong champion of women in the director's chair. It can only bode well for the success of the franchise and for representation in Hollywood.
While I'm excited about the baby steps we're seeing in the daunting quest to solve Hollywood's gender parity problem, there's still a massive amount of change required.
We live in an America where there is basically only one Ava DuVernay and one Patty Jenkins in comparison to dozens of Steven Spielbergs and J.J. Abramses.
Women make up 50% of moviegoers but only 8% of movie directors, only five women have ever been nominated for a best picture Oscar, and women accounted for a meager 24% of protagonists in the top-grossing films of last year. (For more sobering stats, check out the Women and Hollywood website.)
Here's hoping the industry keeps the momentum going when it comes to hiring women to write and direct so someday we can celebrate female filmmaking triumphs without reservation.
Photos: ABC Columbia, fandom.wikia.com, blurbstory.com.