The Summer of Badass Ladies may be an event that only exists in my head, but it has become an annual tradition nonetheless, so here we go …
I began this roundup of memorable performances in 2014 (on my old blog, lavendervroman.com, if you care to look back that far) because I wanted to call attention to a growing, encouraging trend of women delivering strong, entertaining, box office-stealing performances in Hollywood's most action-heavy, male-dominated season.
This was, of course, before the game-changer that is DC's Wonder Woman movie, which effectively answered a resounding "yes" to that oft and annoyingly debated question: Is a woman capable of carrying something as lucrative and popular as a comic book movie?
This March, that question was put to rest once and for all when Captain Marvel debuted, racking up a cool $1 billion in global box office and smashing multiple records. The film's success – despite pushback from a small group of whiny fanboys — is proof that things are definitely changing and improving in Hollywood when it comes to representation of women on-screen.
However, all you have to do is look at this summer's (admittedly sometimes underwhelming) movie lineup to see that women still don't enjoy the strong, consistent movie presence they should as half the world's film-going audience.
So we'll continue to celebrate the victories where we can find them. In that spirit, I present to you, the Badass Ladies of Summer, 2019 Edition:
(Before we begin this summer inventory of blockbuster badassery, a disclaimer: I have no doubt there were memorable performances by women, including absolute goddesses Sophie Turner and Tessa Thompson, in such films as Dark Phoenix, Men in Black: International, Godzilla: King of Monsters, and The Kitchen. If I'm being honest, I just couldn't be bothered to see them. I doubt I'm the only one.)
The women of Avengers: Endgame: Hollywood seems to trot out the "summer" blockbusters earlier and earlier each year. It may be stretching it, but I'm going to roll the summer cut-off back to April when Avengers: Endgame hit theaters and proceeded to Hulk smash the record for highest-grossing movie of all time.
It's heartening that the film that toppled Avatar also marked the dramatic culmination of Marvel Studios' evolution toward better female representation. Not only did it feature the return of Brie Larson's stellar Captain Marvel, but it served up meaty, emotional (and controversial) roles for Scarlett Johansson and Karen Gillan alongside co-stars Robert Downey Jr., Chris Evans, and Chris Hemsworth.
The movie could use a lot more Captain Marvel, in my opinion, but Carole Danvers did bring Thanos to his knees, figuring prominently in an explosive, crowded finale in which the women of Marvel were well-represented, including Evangeline Lilly, Tessa Thompson, Elizabeth Olsen, Danai Gurira, Pom Klementieff, Gwyneth Paltrow, and Letitia Wright.
In one moment, virtually all the Marvel ladies appeared together in battle, eliciting cheers from the audience. While some moviegoers decried this scene as shameless pandering, it felt like a promise of things to come.
Halle Berry in John Wick: Chapter 3 – Parabellum: After a brief hiatus from action flicks after 2014's X-Men: Days of Future Past, Berry made a comeback in 2017 as Agent Whiskey in Kingsman: The Golden Circle. This summer, she popped up in the latest installment of John Wick as Sofia, who is basically the Winston of the Moroccan branch of the Continental hotel and reluctantly helps Keanu Reeves' excommunicado assassin.
At the age of 52, Berry is in fine form and, despite only appearing in about three scenes, leaves her mark. She presides over one of the film's most impressive action sequences, alongside a pair of lethally trained Belgian Malinois. This burst of firepower, acrobatic combat, and unleashed canines required Berry to study up on martial arts, gun training, and dog handling. That's pretty badass.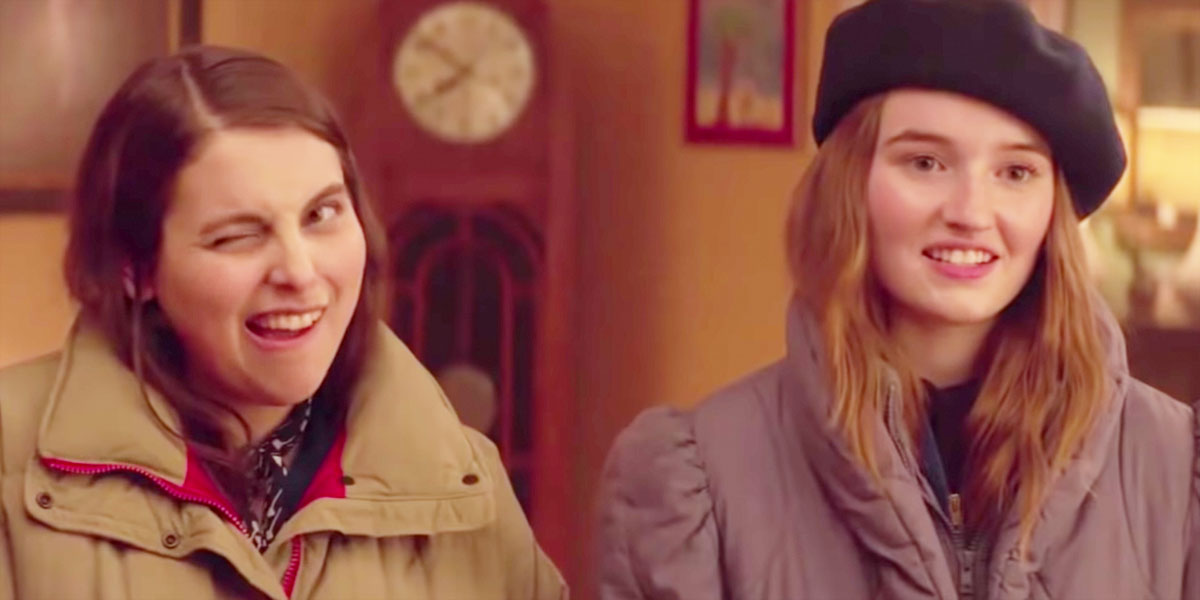 Beanie Feldstein and Kaitlyn Dever in Booksmart: A coming-of-age comedy-drama from debut director Olivia Wilde, Booksmart wasn't a blockbuster, mostly due to an ill-timed wide release, but it was one of the summer's biggest critical hits. The film sparks with insane chemistry between Dever and Feldstein, who play best friends about to graduate high school with big regrets that they chose studying over partying.
Booksmart plays like a John Hughes film, only wiser, weirder, and more clear-eyed about what it's like to be a woman only just discovering who she is. It's a lovingly crafted showcase for the effervescent talent of its two stars.
The hilarious, irrepressible Feldstein plays a natural born leader whose identity hinges on being better than everyone around her. Dever beautifully portrays her more tentative, thoughtful friend, a young gay woman eager to explore her sexuality. Together, they capture the intense, flawed, tumultuous magic of female friendship with authenticity and heart.
Naomi Scott in Aladdin: Disney's 1992 animated classic Aladdin introduced girls to a feistier version of the studio's signature princess, who gets whisked away from the confines of her palace on a magic carpet ride. Singer-songwriter Naomi Scott updates the adventurous, yet stifled heroine in Disney's live-action remake and brings some much-needed dimension to a character who was still very much a product of the early '90s.
With regal strength, determination, and a killer voice, Scott elevates Aladdin's partner in Genie wish-granting, kingdom-saving shenanigans to much more than a sidekick. This 21st-century Jasmine's spiritual makeover culminates in a new song, "Speechless," in which Scott boldly sings of her refusal to be robbed of her voice.
Annie Potts in Toy Story 4: We've been intrigued by primly pinafore-wearing shepherdess Bo Beep since the first Toy Story, but Woody's potential flame was glaringly absent from the two films that followed. So it was a delight to see Bo return in Toy Story 4, not as a delicate porcelain doll but as ringleader of a band of "lost toys" who've carved out an adventurous life beyond the playroom.
Voiced to perfection by Annie Potts, this new Bo is brave, resourceful, a little chipped but just as charming as ever (and that sassy jumpsuit and convertible skirt!) and has a thing or two to teach Woody about moving on.
Zendaya in Spider-Man: Far From Home: Spider-Man's love interests have undergone countless revisions throughout comic book history, some more compelling than others, but I think Zendaya's MJ might be my favorite.
We were introduced to this Mary Jane-like figure in 2017's Homecoming, but Far From Home finally delves into her budding romance with Tom Holland's sweetly earnest Peter Parker during a class trip to Europe in which all hell breaks loose courtesy of villain Mysterio.
MJ and Peter's summer courtship is the most adorably awkward thing we've ever seen, but the real attraction is Zendaya's clever, sarcastic, self-rescuing non-damsel, who's not here to put up with Spidey's nonsense. From her "Votes for Women" graphic tee to the film's finale, in which she grabs a mace with no intention of being saved by her web-slinging boyfriend, this MJ is the high school bestie we all wish we'd had.
Vanessa Kirby in Fast & Furious Presents: Hobbs & Shaw: The Fast & Furious franchise has a long history of featuring strong female characters while simultaneously objectifying women and treating them as little more than booty-shaking eye candy. That grand tradition continues in Hobbs & Shaw.
Dwayne Johnson's Agent Hobbs and Jason Statham's mercenary Shaw spend much of the film bickering over Vanessa Kirby's Hattie -– who happens to be Shaw's sister –- as if she was a particularly juicy piece of steak.
I've loved Kirby since she starred as Princess Margaret in The Crown and I got a kick out of seeing her dip her toes into the action movie pool in Mission: Impossible –- Fallout. She deserves much, much more than the Hobbs & Shaw writers give her, but she makes the best of her slinky MI6 agent, kicking butt and tossing off icy British one-liners with an arched brow.
Give this capable lady her own franchise already.
Photos: MovieWeb, YouTube, Pixar, Marvel.